A Time Warp on St. Peter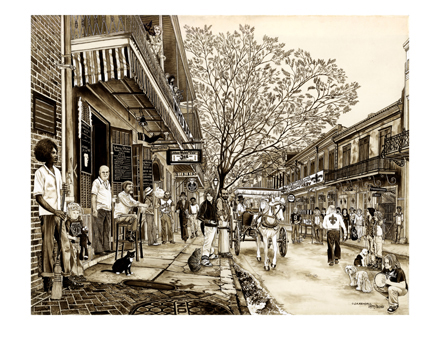 1977/2010
From the New Orleans street scenes and Jazz Musicians series done by J.A.Kendall on location.

Prints & Pricing
All prints are hand signed. Please contact artist John A. Kendall if you would like a custom size or 8.5x11 matted prints: jakendall@kendallink.com or 603-763-3295.
>