The Charles Van Damme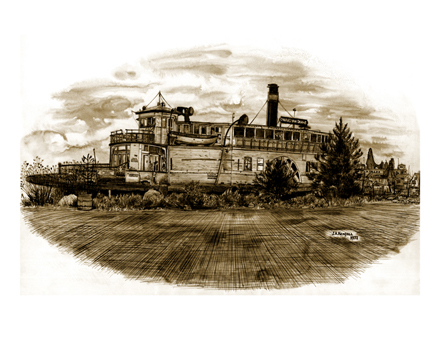 1972
12 Sausalito scenes of the houseboat community in 1970's. The Scene "A View from the A-Frame" was done from Kendall's Houseboat in 1975. Also, His drawing of Shel's boat was featured in the book "A Boy Named Shel."

Prints & Pricing
Please contact artist John A. Kendall if you would like a custom size: jakendall@kendallink.com or 603-763-3295.